Frequently Asked Questions
We don't get a lot of txt/phone/fax orders. Why would we want this?
That's because it's been too much hassle placing an order using traditional methods. New technology brings new markets. Blaze a trail.
What will my menu look like?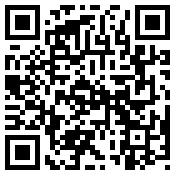 http://joetakeaway.smartorder.co.nz
You can change the colour of your theme to match your business, but for an example of a menu layout visit joetakeaway.smartorder.co.nz. This site automatically detects what your using to view it so the desktop and iphone/Android versions are different.
.
What do I need to use this service?
All you need is GSM cellphone coverage and our receipt printer. Smartorder Mobile users need either a Smartphone or access to email.
What does my customer need?
An Iphone or Android cellphone or a desktop/laptop computer with an Internet connection
How much does your printer cost?
Nothing, you pay a monthly access fee for the service. Should you not want to continue the service you send the printer back.
How big is the printer?
It's about the size of an eftpos machine.
How is it powered?
It comes with it's own power supply that you plug into a standard wall socket. It can also run on 4 x AA rechargeable batteries** or cigarette lighter adapters (12V)***
What does it print on?
Regular thermal printer paper.
What happens if I get an order that I'm too busy to complete in time?
When an order arrives you have the option to accept, reject or offer an alternative pick-up time, if you can't complete the order just reject it or enter a later time. You can select a reason on the printer for rejecting if you wish.
Do I have to ring and tell the customer that I can't complete the order?
No, the webapp keeps the customer up to date on the progress of the order. If the order is rejected they will know instantly. Alternatively if you have chosen SMS messaging a txt message will be sent to your customer.
How do I edit my menu?
Once you have registered you can log in and edit your menu.
How do I know the order is not malicious?
Each order contains a contact number, if you think that an order is malicious you should call and check the legitimacy of the order. Smartorder also checks certain flags with placed orders if it determines the order may be false you will get a message in your comments area warning you.
What if I get an order when I'm closed?
If you turn the printer off it will alert your customers that the order may no be completed as the printer is turned off. This allows your customers to place orders after hours for the following day yet warn that an after hours order may not be completed.
What is printed on the order docket?
The order docket has the order number, contents of the order, total due, customer name, cellphone number and the requested pickup time. If the order is a delivery it will have an address to deliver to.
How do I know that I have an order?
The printer will start printing the receipt and sound an alarm. Smartorder Mobile users will get an email or SMS if activated.
What comes with the lease?
Everything you selected in the pre-purchase options.
Where is Smartorder from?
Smartorder has been designed and developed in New Zealand.
———————————————————————————————————————————————————————–
* Currently does not support status updates.
** Batteries supplied at extra cost, manufacturer claims 8 hr standby
*** Supplied at extra cost